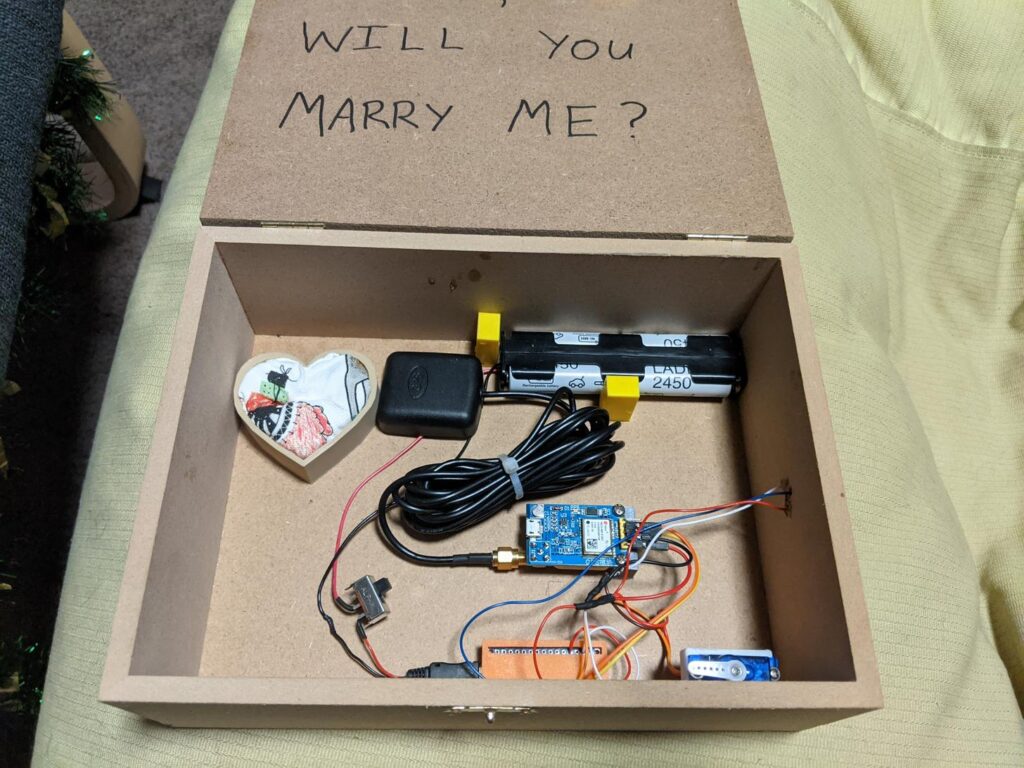 As a creative way to "pop the question," Redditor lmjd14 proposed to his girlfriend using a sequence of Arduino-based puzzle boxes.
As seen here, the first box opens when one inputs a series of codes on a keypad, which relate to important relationship dates, while the second responds to holding down the correct buttons. The third involves a set of colored coins, and the fourth is activated with some RFID-enabled statues from the other boxes.
The final box was unlocked with lmjd14's now-fiance's thumbprint, using a GPS module that allows it to be opened only in the correct location. As she said yes, it's a hack that they will both certainly cherish, and something that will be a great story to tell others in the future!